Mary Ann Weakley has had three careers in her lifetime—nun/teacher, interior decorator/business woman, and writer/author.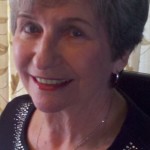 Weakley grew up on a farm in the plains of Central Illinois, the youngest of five children and only girl born to her Irish father and Polish mother. With an adventurous spirit, she begged her parents permission to attend a Catholic boarding high school in historic Nauvoo, Illinois; a decision that took her far from the safe environment of her family and small town life.
That choice changed the course of her life. After graduating from the Catholic high school, she entered the Benedictine convent of the Sisters who taught her.  Convent life was peaceful, but strict.  After twenty happy years, her blissful life was shattered; she left the community and began the process of survival on the outside.
A few years out of the convent, Weakley married and lived in Sleepy Hollow, IL. She later moved with her husband to Tennessee where she built a successful interior design business. A latent desire to write became a passion fulfilled when joining writing groups.
When friends learned she had been a nun for twenty years in Illinois—a secret she usually held close—their interest and curiosity encouraged her to expand her personal essays into a memoir.
Details of those twenty years—why she entered the convent, what convent life was like, why she left it,  and how she met her husband and decided to marry are in her first book—MONASTERY TO MATRIMONY, A Woman's Journey.
Weakley, a widow now, writes and lives in The Villages, Florida with her faithful cat, Sammie.
Monastery to Matrimony was released in mid-July, 2014.  To receive a signed copy, order from Mary Ann at maweakley4@gmail.com. Hard and soft cover copies are available through www.balboapress.com, Amazon.com, and Barnes and Noble.com. It is also an Ebook.
s