MARY ANN WEAKLEY, author, speaker

My memoir MONASTERY TO MATRIMONY, A Woman's Journey, tells the story of twenty years of my life  in a convent, and the heart-wrenching decison to leave.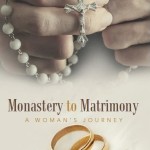 Publishing Credits: 
Monastery to Matrimony, A Woman's Journey, a memoir, published  July, 2014 by Balboa Press, a division of HAY HOUSE PUBLISHING in California.
  Monastery to Matrimony won a 2nd Place Award in the Florida Writers Association competition, ROYAL PALM LITERARY AWARDS.   Winners were announced and awards received at the FWA Conference Banquet October 25, 2014  in Lake Mary/Orlando, FL.  So exciting to win such recognition for my first book. 
My story, "Face of a Nun" appears in the anthology, Gathering, Writers of Williamson County, 2009, CPO Publishing.
 I wrote and published  a newsletter, Collective Connection, for writers for four years.
I wrote two columns for The Informer Community News, Spring Hill, TN:  "Profiles," about published authors, and "Decorating Made Easy."
Read my personal stories of survival on the WRITINGS page.
 I  survived a tornado when only seven.  Read Story
 I survived starting over after twenty years in a convent. Read Story
 I am a breast cancer survivor since age sixty-two. Read Story
Don't miss the video from my appearance on the Christian Television Network.  Arthelene Rippy host of the HOMEKEEPERS  show interviewed me on October 1, 2014.  Click link:
http://www.hisvision.com/video/38356/homekeepers-mary-ann-weakley-quotmonastery-to-matrimony-quot
 A video filmed at my home capsulizes my memoir. It is featured on YouTube.  Click the link to view.        http://youtu.be/RivzHTXtUVU
Visit my SCHEDULE  page to follow me.
TO ORDER BOOKS :  Go to  CONTACT PAGE